So I've been thinking it over, and feel that I am ready for a big commitment. A life-changing decision. Time to step up and get serious, no more flirting with the short-term views.  You know what this huge commitment is centered upon? 
Hummus. Yep, the delicious chickpea-based dip. That, and my love of soups. And dips of any kind. And sauces.
Alas, my friends... my big adult commitment is to purchase a food processor. I feel that this is a large step as 1. we have limited kitchen / storage space in my apartment and 2. these appliances cost a chunk of change. However, upon deciding that hummus is one of the most delicious foods known on Earth, this decision will enable me to MAKE MY OWN delicious hummus creations.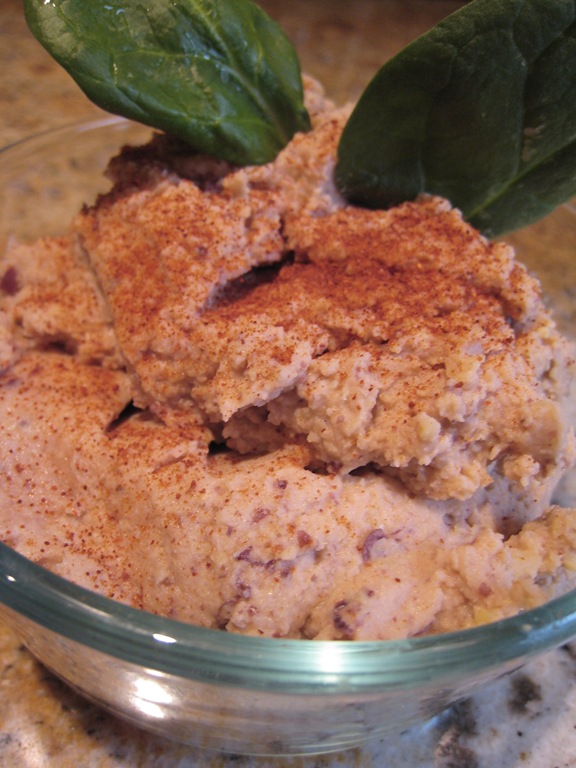 Aside from hummus - food processors are great for quick vegetable prep. I find chopping veggies to be very relaxing but sometimes can take a little more time than I prefer when famished. I don't wanna get hangry while cooking! 
It will be awesome to make hummus, dips, soups and more in the processor. Also, I have been hearing about this
amazing banana soft-serve "ice cream" recipe
from Gena at Choosing Raw, and can't wait to try it out. Again, the food processor is a necessary piece of equipment as it incorporates air into the mixture while handling several frozen bananas at once. I think that would kill my blender!
Back to the hardware discussion. I've reviewed several models and haven't yet decided which one to get... this model from Amazon.com, the 
KitchenAid KFP740CR
,
is looking pretty good. The cost is about $150 and Amazon ships for free... it's tempting because it is a 9-cup processor but also comes with a 4-cup mini bowl, it's versatile. Most of the cheaper, "mini-processors" have a 3-cup limit and since I usually cook for at least 2 servings, the larger size will be more of my style. 
So the $150 bones is a big investment, but I know that choosing to make my own hummus, dips, etc. from whole foods at home will help me save money over store-bought products in the long run, and will aid in my goal of knowing exactly what foods I am putting in to my body. 
Tonight at work we've got
The National,
it is a sold-out show and should be incredible. 
Weekend plans include baking a ton of
White Russian cupcakes
- a post on that tomorrow as I am attempting to make the recipe a little healthier - for an all-day tiki party at the Jacobsens' on Saturday, which is an annual affair that is much anticipated. My friend Janis and her parents are hilarious and hospitable hosts. Her Dad has been known to wear a hula skirt and other tiki accessories, so I have to find an outfit to suit the occasion! Janis, our friend Melissa and I had a fun time at the Tom Jones concert last Friday, and went to Vegas earlier this year. 
On Sunday, we may possibly be cheering on Zak's sister Jem and her boyfriend as they compete in the
Door County Triathlon
. Gotta love the race's slogan "Can't Bluff the Bluff!" lol. Jem is an incredible athlete and she's ran something like 15+ marathons, and has gotten into tri's over the past couple years. I really enjoy hearing her training stories and hope that someday I will be as gutsy and ripped as her! Good luck Jem and Kevin :-)
Back to work with me... have a great day!